Our Services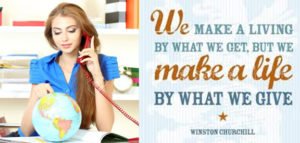 ECC provides Post-Training Services through the placement links available in this portal. It uploads the resumes of all its students, thereby making the resumes accessible to all engineering firms. With this facility, jobs keep knocking the door of our students all through their life.
We have a dedicated placement officer who would be in touch with Engineering Companies/ Consultants who play a vital role in convincing them and making them try ECC students first before going for any kind of advertisement which is usually an expensive job. Firms also post their Jobs in the "Post jobs" column of this website basing on their requirement, we filter the student's data and send SMS to our students.
Charges: This service is a not for profit motive activity. We do not charge anything from the companies. But, to make the unit independent and self-sustainable, we do charge Rs.1000/- per student for ECC students, upon getting a job. This fee is waived at this juncture.
Should you have any requirement please feel free to contact our Placement Officer us on 98661 31068 or email us to training@eccindia.org